Good business opportunity for the construction industry in Cachoeiro Stone Fair
The event was attended by over 200 companies that presented the main news of the ornamental stones segment, gathering entrepreneurs and visitors from various parts of Brazil
The International Marble and Granite Fair - Cachoeiro Stone Fair, held from August 23-26, is already a reference in the calendar of ornamental stone´s sector. The event brought together in Cachoeiro de Itapemirim, in te state of Espírito Santo, national and international exhibitors to present what is the most modern in the sector and the latest in marble and granite.
Construction companies and entrepreneurs from the construction area saw at Cachoeiro Stone Fair an excellent opportunity to buy and trade materials for large works directly from suppliers, in addition to establishing relationships with the industries for future partnerships. A time to better understand the processing in visits to industries, when they may present and discuss the particularities of demands in order to further enhance the quality of the materials provided.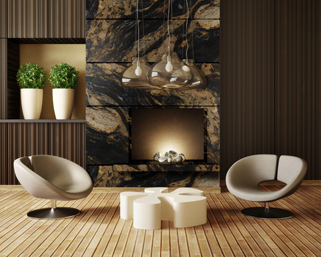 The President of the Civil Construction Industry Union, in the State of Espírito Santo (Sinduscon-ES), Paul Baraona, emphasizes the importance of the event of the size of the fair, and all the opportunities and businesses that are generated in the municipality, the state and the country depending on it.
"Fundamental to the production chain of ornamental stones and construction industry sector, Cachoeiro Stone Fair is a consolidated and successful event, having its positive impact on the state economy recognized, with the development of new business", say the president.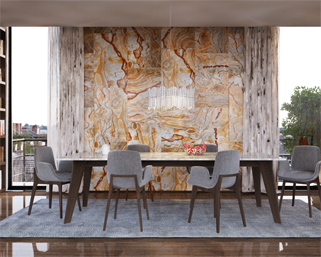 Opportunities as these provide the development of the segments and generate better results. Ornamental stones can, for example, impart practicality and refinement to the works and projects, transforming the look of a room. Thus, the use of marble and granite is becoming a trend in coatings, both indoors and outdoors. Another advantage of such use is the possibility of economy, especially if the long term, since the ornamental stones easy to maintain and durable.
---